UK driving licenses will be recognisable in the EU, but it might cost
As things stand, Brexit means the end of European recognition of UK driving licences. That could make it impossible for Brits to hire a car on the continent, based on the UK licence alone.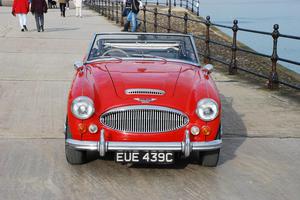 It's possible that a deal will be struck in time to let us keep using our licences, but it's hardly the number-one concern at the moment. 
A Department for Transport spokesman said: "Our aim is to reach an agreement with the EU for mutual licence recognition after Brexit. Such a deal is in the interests of both sides and we remain confident of reaching such an agreement. However, it is only sensible that we put contingency measures in place for all scenarios."
To drive legally in non-EU countries you generally need an International Driving Permit. This lets you drive, legally, in 140 countries, lasts for 12 months and can be picked up at the Post Office for £5.50.
Although, for that to work, we would need to ratify the United Nations Vienna convention on road traffic. But there are plans in place to do just that.
"Ratifying the Vienna Convention will guarantee that UK driving licences will be acceptable throughout the EU when held with the relevant supporting International Driving Permit," the Department for Transport spokesman said.